Pokemon Johto Adventures – Rebirth is a hack of FireRed. This game will bring the memories of the Johto region back to us.
Well, since there are many hacks which contain the first season of anime or much much later, this hack is one of a kind. The author, Co500, wants to have a hack of the 3rd season and onwards. He also means "an anime hack is not only about the 1st season." So, let's check it out.
Basically, Ash Ketchum gets his appearance one more time. His dream is to become a Pokemon Master with as many Pokemon as he can catch. To realize that dream, he must obtain the 8 badges of Johto League first, these 8 gyms are spread throughout Johto region. And our story begins when Ash come to a strange path on the way to New Bark Town. There are many reports about two people with a talking Pokemon, they have many strange actions. Can you realize who they are? Yes, noneother than our legendary Team Rocket with Jessie – James – Meowth. From then on, experience many emotional anime moments in the good old days.
Features
Return to the Johto region with new designs.
Live the moments of the Johto saga again.
Meet Brock, Misty, Casey, Pikachu and some more characters on your way.
New maps for the Johto region.
Which Pokemon that Ash can catch in the Anime, you can do it, too.
Screenshots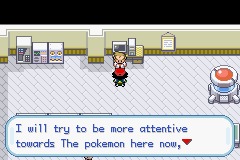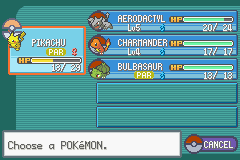 Trailers
IMPORTANT NOTES:
We have a fan website for Pokemon Johto Adventures – Rebirth. You should go to this site to know how to download & play this game hack, insert & activate in-game Cheat Codes and view game quest guides/walkthroughs. Everything is free for Pokemon Fans.