Pokemon Psychic Adventures: All right, here comes another Pokemon FireRed hack: Pokemon Psychic Adventures. At first, its name sound like a new adventure which is related to the Psychic-type Pokemon.
Not at all, you have to think about it again if you are going to play this game. In fact, it can be rated as a 16+ Pokemon hack (maybe the first and the only one ever). You will understand why, soon.
Instead of having a basic starter like Bulbasaur – Squirtle – Charmander like any other Pokemon hacks… you will get a Drowzee (a Pokemon which is specialized in hypnotizing anyone it meets). As you progress further in game, you will level up your Drowzee and use its special Psychic power to control the girls you meet. There are many choices for you to do after controlling them, usually they are more than 18 choices. Hmm, not only doing that but you also have to get the badges and the Champion title as usual.
Features
New sprites.
New storyline.
Screenshots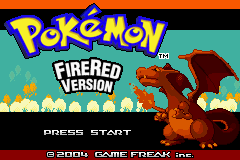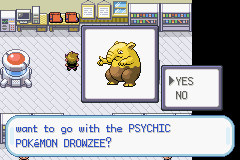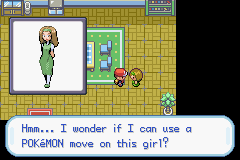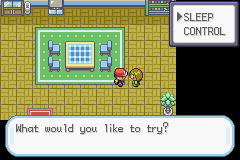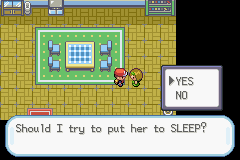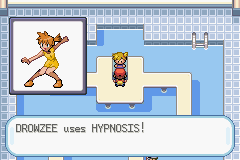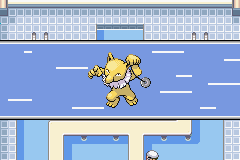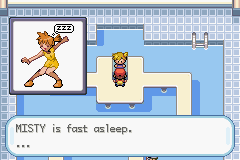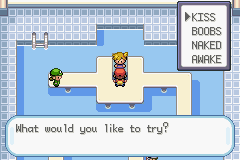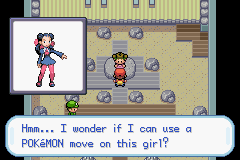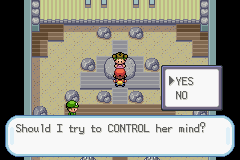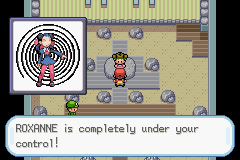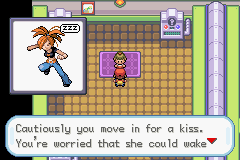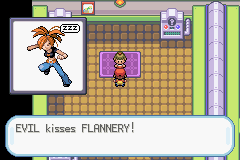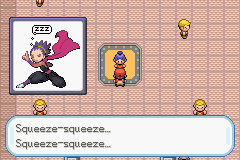 Trailers
IMPORTANT NOTES:
We have a fan website for Pokemon Psychic Adventures. You should go to this site to know how to download & play this game hack, insert & activate in-game Cheat Codes and view game quest guides/walkthroughs. Everything is free for Pokemon Fans.