Pokemon Dragon Master is is a hot game for you to play. The summer of 2018 is coming here. If progress is continued, you can use the update from the start of the game program.
It brings to you by mindfreak for everyone who can play English Pokemon Games.
It is a great honor for us when you know this game and our website address. Regardless of who introduced you to this game, we hope you will also try other games. Thank you very much.
A long time ago, The world was a wonderful place. All creatures in the world lived together in peace and harmony. Until in the middle of a dark forest a mystic dark red gem appeared. Suddenly all pokemon in the forest became evil. Fire pokemon burned down some parts of the forest. Flying pokemon started to eat the bug pokemon. Ground pokemon created huge earthquakes. The forest guardian celebi tried to stop this mess but he couldn't stop them all. And at the end the forest guardian disappeared.

When the forest guardian was gone some humans became worried. They tried to remove the stone from the forest but nobody even reached the gem. But then a mystical man in a cape from the Jotho region appeared. He claimed that he was dragons master and said that he would destroy the red gem. Everybody laughed at him and said Thad he never would return. But brave as he was he travelled trough the forest and found the gem. He tried to destroy the gem but nothing worked. He knew that if he didn't destroy the gem everybody would laugh at him so he summed his gyarados and let him eat the gem. At the moment the gem was eaten everything returned to normal.Except the gyarados of the dragon master. The blue color of the gyarados changed to red and he became ill. He returned his gyaradoss and ran trough the forest to the closest pokecenter. The nurse in the poke center healed the gyarados as good, as she could. And when the gyarados was full health again he was out of control. He destroyed the pokecenter and fled to the forest. The dragon master ran after him as quick as he could. And in the forest he saw something he 'll never forget. The forest guardian had returned and stopped the gyarados with a red scale. When he saw the dragon master he gave the red scale to him as a gift for rescuing the forest. The forest was save.

500 Years later 3 gems appeared in the Kitaura region.
One in a forest
One in a lake
And one in a cave.
Features
The GSC ruins of alph puzzles
D/N system
Various Clock based events
New battle back grounds
Lots of pokemon overworld sprites
New and more animations
Screenshots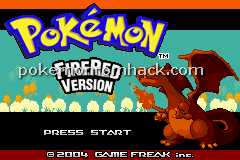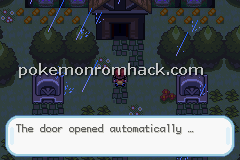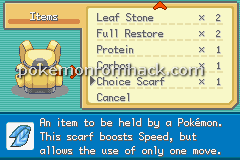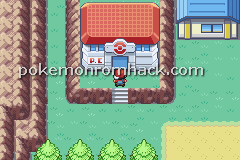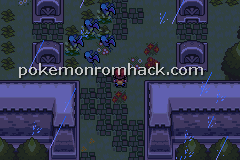 Trailers
Not yet.
Pokemon Dragon Master Download

Note: For hacks which are released and downloadable, you can always see a link that we will show you how to download game file & emulators for Window/Mac/Android/iOS and the video guides to use them to play the game on your devices. To check downloadable hacks, read the top information box.

Sorry, this hack is still work in progress and not released. Come back later or Click here to download Completed Pokemon Hacks