Pokemon Pesadilla is a good Pokemon hack for Halloween from a Spanish hacker with the name ReoNeky. This game is based on Pokemon Ruby. We think this will be exciting if you play it in your Halloween Holiday. Check it out now and have fun!
Features
New scrary style, a new design of the old graphics.
Nice title screen.
Great game storyline.
Screenshots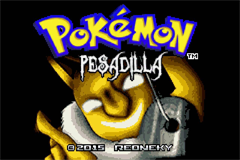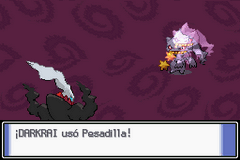 Trailers
Pokemon Pesadilla Download

Note:
1. Please patch it yourself. Patch the patch file into the original (based on) ROM.
2. For UPS Patch, use Tsukuyomi UPS. For IPS Patch, use Lunar IPS.
3. View the video guide at here.