Pokemon Extra is a hacked ROM of Pokemon Ruby. The game plot is almost the same as the plot of Pokemon Ruby although there are some changes in towns, routes. If you want to try something new, download links are below.
Story
Your name is Corby and live with your Mom in Extineour Town, Konoh. Your friend also your rival since you are kids, Jemma lives next door your house. Both of you will have adventures to destroy Team Hektik who are a evil team. This team has terrible actions that make your world not safe. But now to do this is impossible. In your way, there are other people that will help you and your Pokemon stronger. After finishing Team Hektik, you can go to Pokemon League to challenge with Elite Four.
Features
Region Konoh
New Graphics
New Sprites
Screenshots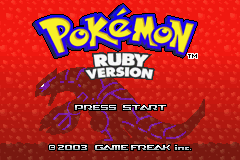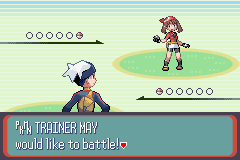 Pokemon Extra Download

Note:
1. Please patch it yourself. Patch the patch file into the original (based on) ROM.
2. For UPS Patch, use Tsukuyomi UPS. For IPS Patch, use Lunar IPS.
3. View the video guide at here.