Pokemon: Ash's Quest is really a complete remake of Pokemon Fire Red. Now you can see almost 82 episodes of the Pokemon Anime into this hack. The new patch is updated and you can download and enjoy it. You can find the special things in the Anime such as: A.J.'s Gym, the School of Hard Knocks, the singing Jigglypuff, the Pokemon League tournament.
Story
The gameplay looks exactly like you watched Pokemon Animes. You are Ash Ketchum and begin your adventure with the Pokemon which are arranged by the author. You also have to watch the battle or GYM challenges which are also arranged before. Have fun.
Features
Story is like the Animes
Better Graphics
Screenshots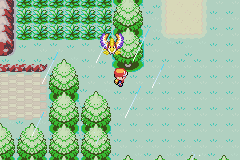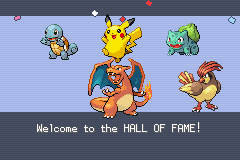 Trailers
Pokemon: Ash's Quest Download
XDELTA Patch Download – Mirror

Note:
1. Please patch it yourself. Patch the patch file into the original (based on) ROM.
2. For UPS Patch, use Tsukuyomi UPS. For IPS Patch, use Lunar IPS.
3. View the video guide at here.